This is an example of a Balloon Analogue Risk Task (Lejuez et al., 2002), a computerized measure of risk taking behavior. More information is available on http://www.impulsivity.org/measurement/BART.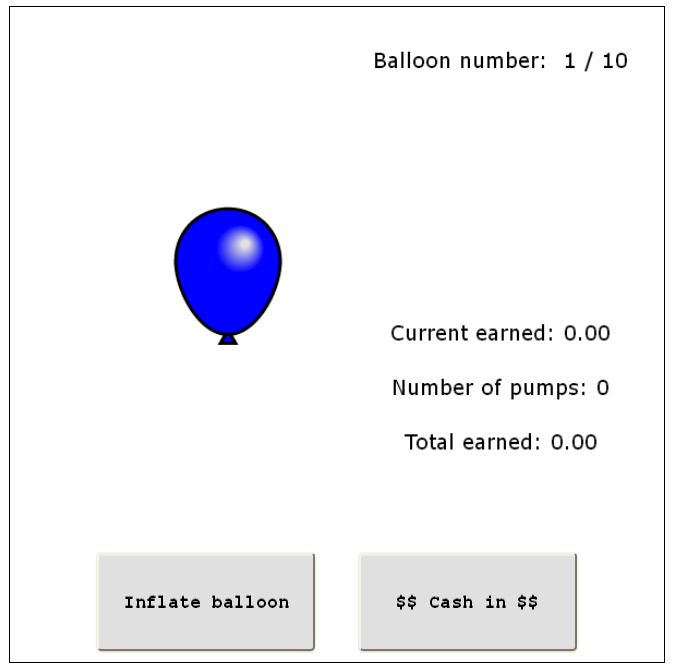 Demonstration
A demonstration of an online version of the BART is available here: https://www.unipark.de/uc/testothek/?a=bart. Additional examples are included in the download file at the end of the page.
Support
I cannot offer any support for the implementation or adaption of the script.
License
The script requires the javascript libraries jQuery licensed under the MIT and GPL and jCanvas released under the MIT license.
Literature
Lejuez

, C. W., Read, J. P.,

Kahler

, C. W., Richards, J. B., Ramsey, S. E., Stuart, G. L., Strong, D. R., & Brown, R. A. (2002). Evaluation of a behavioral measure of risk taking: the Balloon

Analogue

Risk Task (BART). Journal of Experimental Psychology: Applied, 8, 75-84.

doi

:10.1037/1076-898X.8.2.75
Download
Source files for Download:BART.zip